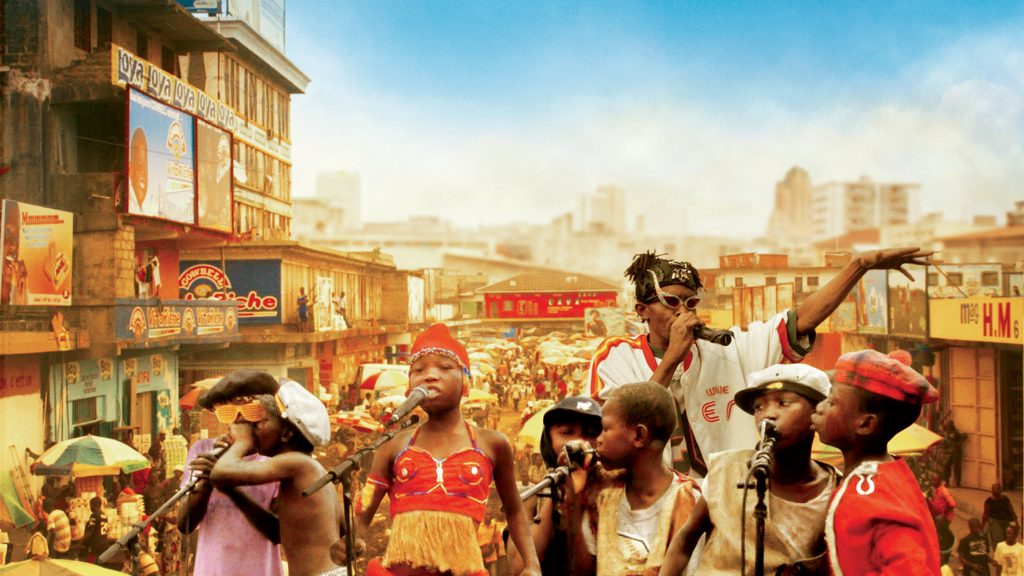 The Kids Are Allright: "Kinshasa Kids" (r. Marc-Henri Wajnberg)
Povertysploitation luminos.
Diferenta dintre musical-ul lui Marc-Henri Wajnberg si un film precum "Slumdog Millionaire" e ca, in acest povertysploitation, saracia nu e nici cosmetizata, nici fictionala. "Kinshasa Kids" spune o poveste adevarata, cea a actorilor din film si a altor 30.000 de copii precum ei, transformata intr-o fictiune, filmata ca un documentar. Structura filmului nu e cu nimic diferita de aceea a oricarei povesti hollywoodiene de succes de tipul rags to riches. Etapele sunt aceleasi: enuntarea starii de fapt inacceptabile, chemarea pe care o simt un personaj sau mai multe, urmata de o perioada de ucenicie care se incheie cu o proba, care e trecuta cu brio.
Faptul ca acest success story are in centrul ei personaje deloc conventionale, cu nevoi aparte, justifica doar in parte faptul ca functioneaza. Atunci cand vedem Kinshasa prelucrata prin intermediul unor animatii, animatiile astea nu mai mira pe nimeni, iar de ele deja nu prea mai e nevoie. Orasul e deja frumos pentru noi toti, la fel cum e pentru locuitorii lui, ceea ce se intampla doar intr-o mica masura din cauza muzicii.
Copiii din Kinshasa nu reusesc sa ne castige prin muzica si atat. Limbajul lor universal e acela ca sunt vii.
Articol publicat in revista Cultura